Jom! Berbuka Puasa at The Westin Kuala Lumpur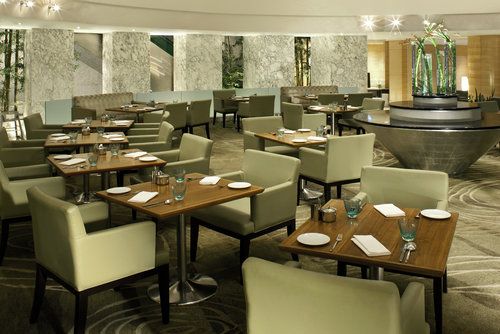 29 May to 23 June 2017
Monday to Sunday, 6.30pm - 10.30pm
Break-fast with an extravagant spread of inviting appetizers, delightful mains and delectable desserts with more than 50 appealing dishes laid out on the buffet aisle. Rice and hot dishes are the center of all Ramadan buffet spreads. Diners are spoilt with the savory highlights – Ayam Bakar Percik Sri Kelantan (Slow Roasted Chicken with Coconut Lemongrass Sauce), Ikan Patin Assam Tempoyak (Silver Catfish with Spicy Tumeric Coconut), signature Westin Biryani (Rice Briyani with "Mamak" Omelette and Braised Spice Pineapple Cucumber Sesame Seed) with Roasted Whole Lamb with Mint Sauce and Lamb Jus and many more! The star dish of the night would be the specially curated Nasi Kandar Utara Mai with choices of Keting Kambing Kandar, Daging Kandar, Ayam Kandar dan Sos Hitam (Lamb, Chicken and Beef Cooked in Indian Spices). Not forgetting the final sweet touch of fine dates, assorted traditional Malay kuih and modern palatable desserts.
RM158 nett per person
Early Bird Promotion
Enjoy discounted rate at RM120 nett per person when Jom! Berbuka Puasa buffet vouchers are purchased by 28 May 2017.
* All discounts are not applicable for Early Bird Promotion
SPG and Beyond Dining members are entitled to 20% discount on the above restaurant promotions for food only
Major bank cardholders are entitled to 20% discount on the above restaurant promotions for food only - UOB, HSBC, Maybank, CitiBank, CIMB
Children 4 years and below dine for free
Children aged 5 to 12 years receive 50% off
For dining reservations, please contact Westin Dining at 603.2731.8338 or log on to www.westindining.com.my for more information.