THE LIVING ROOM
All Day Dining
This All Day Dining Restaurant sits beneath a stunning glass sun burst sculpture from the ceiling, a venue like no other in Kuala Lumpur.
Enjoy à la carte and buffet selections that include the signature Breakfast Adventure, nutritious SuperFoodsRx™ options, weekend high tea, seasonal dinner buffets, and full lunch and dinner menus. It's an oasis of culinary delights in the hub of Kuala Lumpur.
Jom! Berbuka Puasa Ramadan Buffet
Break-fast with an extravagant spread of inviting appetizers, delightful mains and delectable desserts with more than 50 appealing dishes laid out on the buffet aisle.
Featuring Ayam Bakar Percik Sri Kelantan (Slow Roasted Chicken with Coconut Lemongrass Sauce), Ikan Patin Assam Tempoyak (Silver Catfish with Spicy Tumeric Coconut), signature Westin Biryani (Rice Briyani with "Mamak" Omelette and Braised Spice Pineapple Cucumber Sesame Seed), Roasted Whole Lamb with Mint Sauce and many more! The star dish of the night would be the Nasi Kandar Utara Mai with choices of Keting Kambing, Daging, Ayam Kandar dan Sos Hitam.
Not forgetting the final sweet touch of fine dates, assorted traditional Malay kuih and modern palatable desserts.
29 May to 23 June 2017, 6.30pm - 10.30pm daily
MYR158 nett per person
Flavorsome Asian Buffet Dinner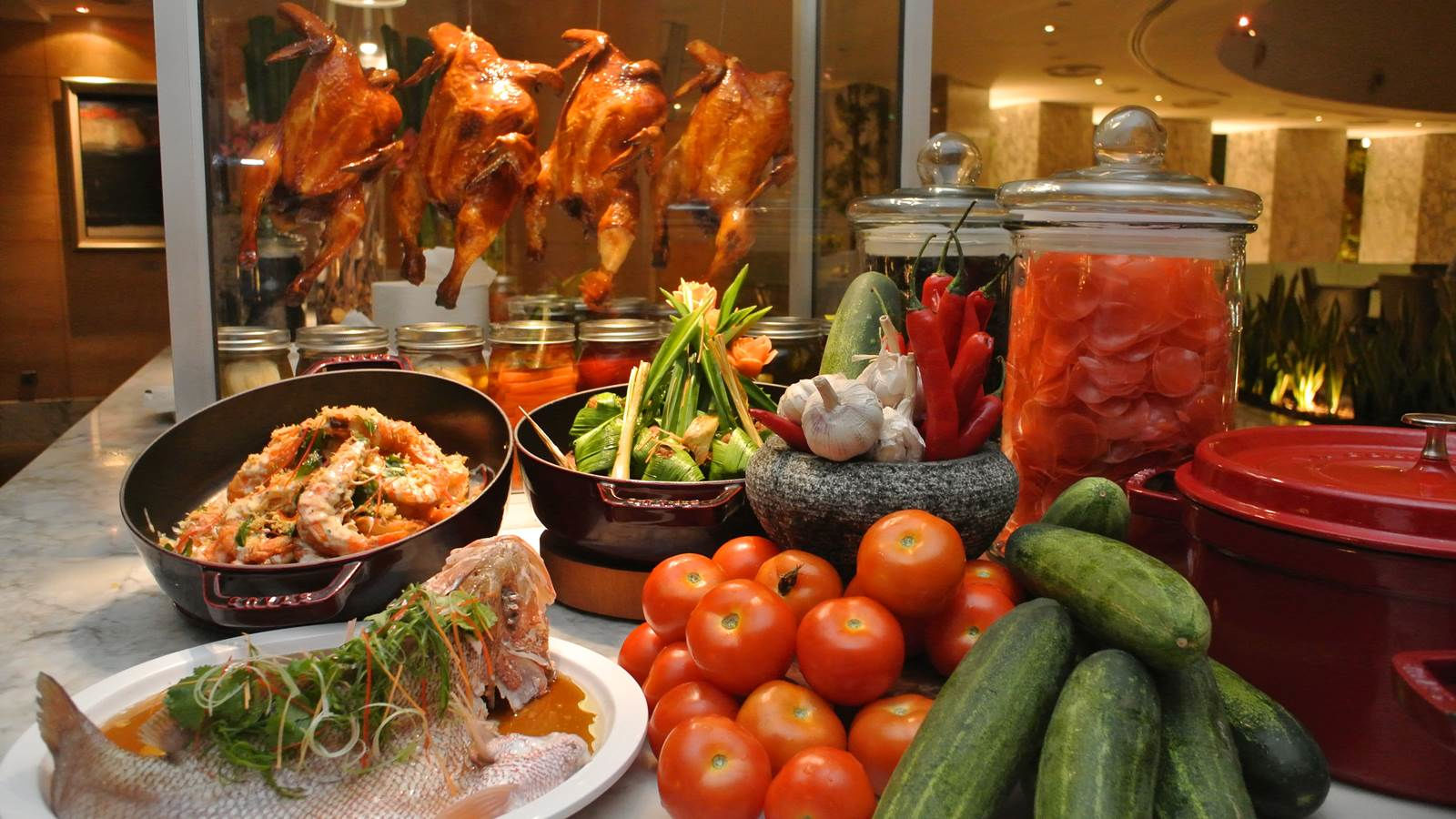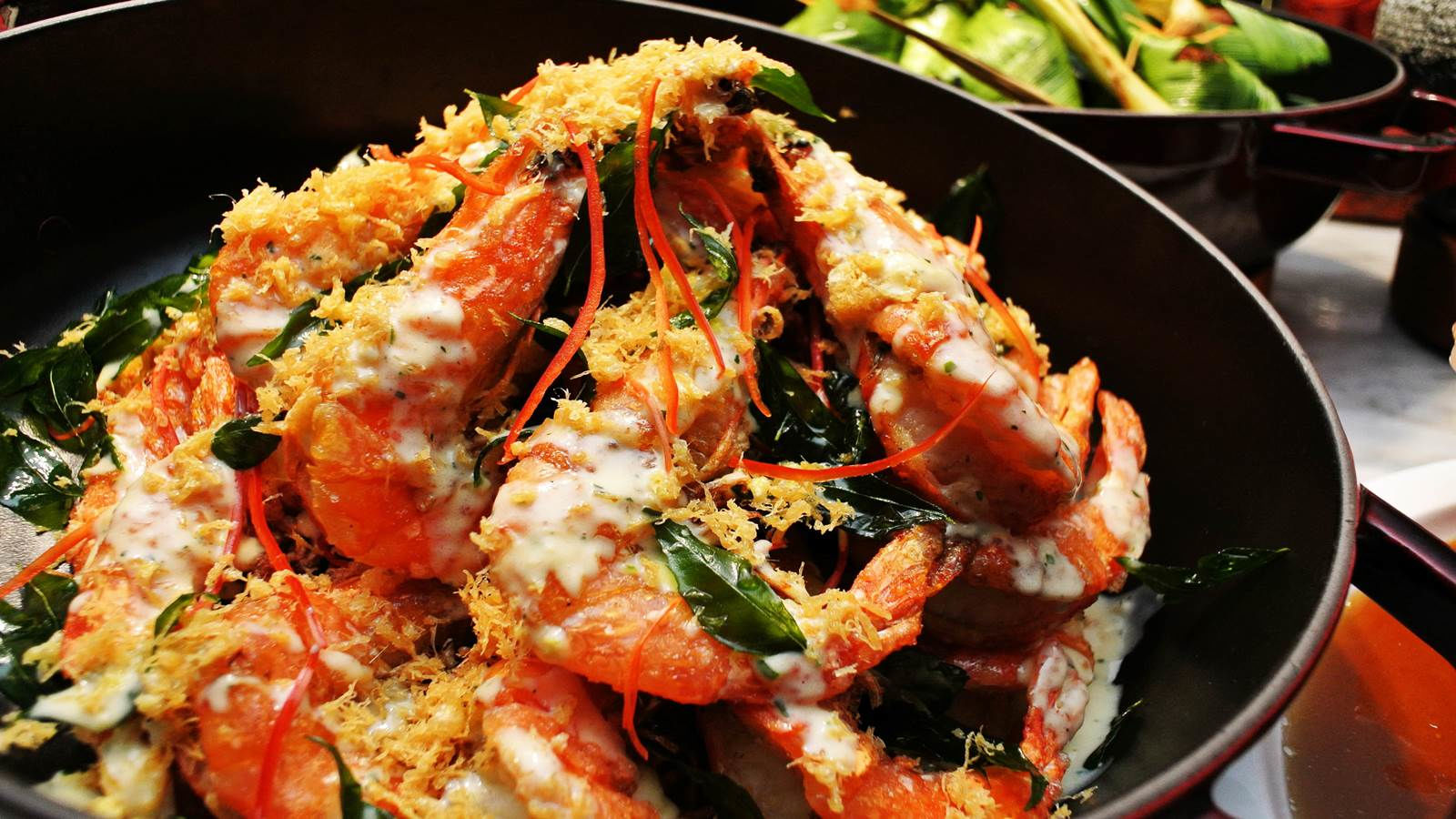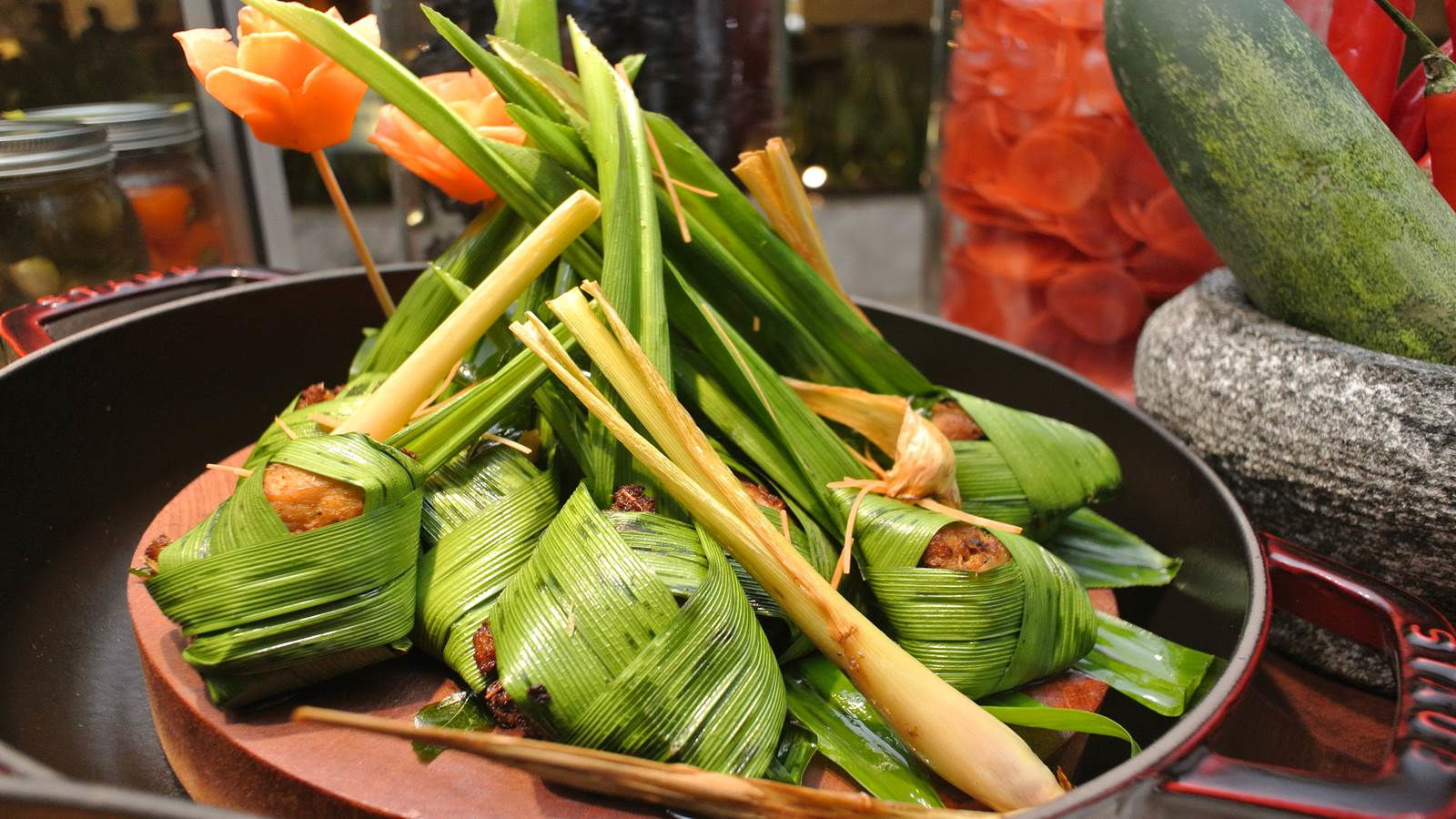 Explore a world of vibrant flavors with The Living Room's Asian buffet dinner every Friday. The buffet features a spread of exciting and colorful cuisines from the Asian continent – especially from the South East Asia countries, presenting intense flavors and variant textures. Malaysia, representing every aspect of the rich cultures and characteristics of Asia, is the perfect destination to savor all the flavors this wonderful continent has to offer. Under the lead of award-winning Chef Rudy Junaidie and his vast exposure in various countries of the continent, this special themed buffet is not to be missed.
Every Friday, 6.30pm to 10.30pm
MYR135 nett per person
Menu

WEEKEND HIGH-TEA BUFFET

Saturday, Sunday & Public Holidays, 12.30pm to 3pm
MYR130 nett per person (Adult)
MYR65 nett per person (Children from 5 to 12 years old)
ADVENTURE BREAKFAST

Enjoy à la carte and buffet selections that include our signature Breakfast Adventure, especially nutritious SuperFoodsRx™.

MYR85 nett per person (adult)
MYR42.50 nett per person (children from 4 to 12 years old)

6.00am - 10.30am (Mon to Fri)
6.00am - 11.00am (Sat & Sun)


WEEKDAY HI-TEA STAND
Why not something extraordinary?

Hi-Tea Stand (*Advance reservation is required)
MYR80 nett per set (maximum 2 persons sharing)

12:00pm - 5:00pm (Mon to Fri)
*Spg member entitled for 15% discount on food only bill.
*Not applicable for any credit card discount.


Have A Cuppa of Tea
Enjoy a relaxing afternoon with a freshly brewed cup of tea or coffee accompanied by a piece of delectable homemade cake.
MYR25 nett per set


10:00am - 10:00pm (Daily)
Parking Fee
Guests who dine at any of our restaurants enjoy flat rate MYR10 per entry parking per vehicle :
Monday to Sunday (The Living Room)

Receipt must be presented to receive flat rate parking

As SPG members, enjoy an exclusive 15% discount on our lunch and dinner a la carte. Find out more about SPG and join today for a complimentary membership!

Reach Us
Location: Level Upper Ground
Cuisine: International

Hours of Operation:
Monday to Sunday
6.00am to 12.00am
Phone: 603 2773 8338
Email: westindining@westin.com